Our Story
Welcome to JD Candle Co.Justin Deravin, the founder and head candle maker hails from Brooklyn, NY, and currently resides on the east end of Long Island. His love for candle making started at a young age, after missing a kindergarten trip to a candle facility, peeking his curiosity to learn more on his own. 
Facing challenges in his childhood has shaped him into the man, and business owner, he is today. After losing both his parents, he turned to candle making as a form of therapy and creative expression. He frequently struggled with headaches when burning store-bought candles, and it motivated him to experiment with natural ingredients, and cleaner formulas. 
In 2017 he founded JD Candle Co. with a mission to craft a high quality, hand poured product. Using natural, sustainable, healthier for the environment ingredients, soy wax and superior grade essential oils and fragrance, he ensures the highest quality candles are delivered to our customers. Connecting with customers, and meeting their unique needs is something Justin prides himself in. Sharing his passion for candle-making with you and bringing warmth and light to your home. 
Justin & his team at JD Candle Co. believes that candles have the power to go beyond fragrance, creating a positive emotional experience.If you have any questions or want to learn more about our candles, please don't hesitate to contact us. 
Thank you for choosing JD Candle Co, and we look forward to serving you!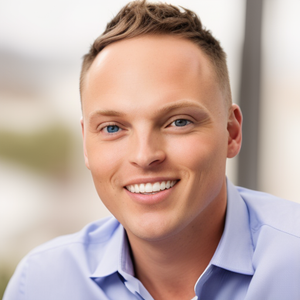 Testimonials
Absolutely in love with these candles! The scents are heavenly, and they burn so clean and evenly. I've tried many candles before, but these are by far the best. They're the perfect addition to my home and always help me to relax and unwind. I can't recommend them enough!

Sara
I can't recommend these candles enough – they're simply delicious! Not only do they fill my home with a fresh and clean scent, but they burn exceptionally cleanly, leaving no unwanted residue or soot.

Raina
These candles are amazing! I never thought I'd be into scented candles, but I have to say, these are a game-changer. They make my home feel so much more inviting. Plus, they burn for a really long time and don't leave any messy residue. I'm definitely a fan – these candles are worth every penny.

Gregory